POWERMAG - PORTABLE DEMO
PowerMag Portable is a compact piece of passive muscle building and body sculpting equipment.
Thanks to its high-intensity focused electromagnetic waves (HIFEM/HiEMS), PowerMag Portable causes intense reflex muscle contractions in depth (up to 49,500 for a 30-minute session).
PowerMag Portable is a simplified version, with the basic functionalities.
Can be used for home care, also available in a private version.
It is designed for the same applications:
- tone up, gain muscle
- lose weight and destock fat
- draw and dry out stubborn areas
Supplied with transport and protection case.
Financing possible.
All taxes included price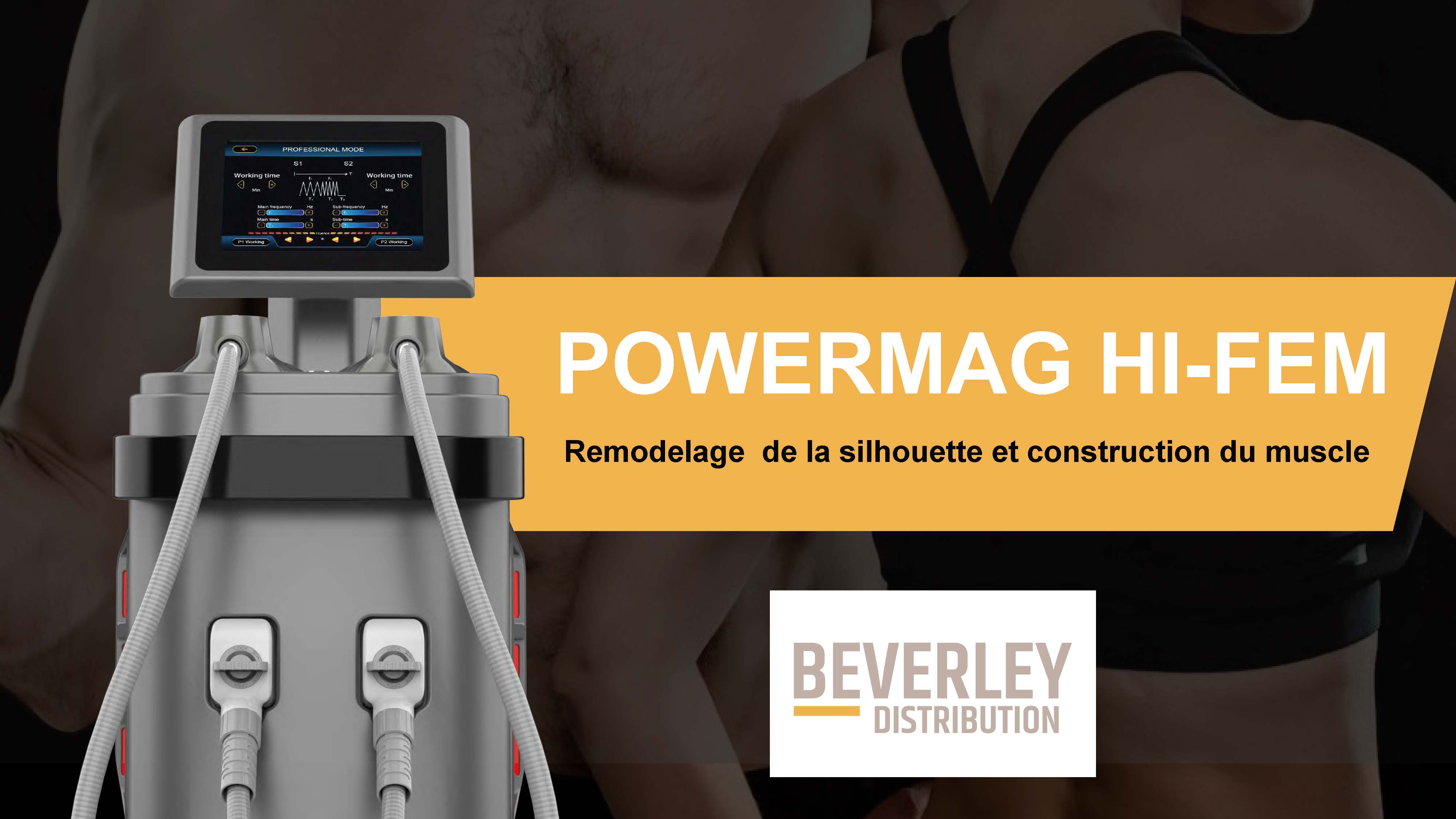 POWERMAG BENEFITS:
PowerMag builds muscle and burns peripheral fat
Powermag firms and reshapes the silhouette and the buttocks more particularly requested
Powermag is FOR EVERYONE - with NON-INVASIVE technology and NO SURGERY
Powermag is practiced in short sessions (30 minutes)
At an ideal rate of 2 sessions per week / 6 weeks
With PowerMag, feel your muscles as during an effort; probable body aches
Safe easy to use
Quick and visible results after already 2 weeks
With PowerMag, gain an average of 16% muscle in 6 to 8 weeks
And simultaneously lose an average of 16% fat